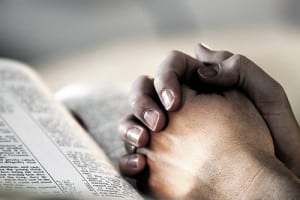 Drawing upon the best practices of Christian ideology and psychology, Christian counseling is an integrated approach that combines counseling with the religious perspective of Christianity.
Extent of Christian Counseling
The scope of Christian counseling encompasses multiple aspects of therapy, ranging from pre-marital counseling; couple, individual, and family therapy for adults, children, and adolescents; relationship and marital counseling; psycho-diagnostic testing; pastoral consultation; group therapy; and a host of other therapeutic services. These services are offered by Licensed Clinical Social Workers, Psychologists, Certified Pastoral Counselors, and other trained and licensed therapists.
Why Seek Christian Counseling?
Christian counseling is an inclusive method because it employs the philosophy and ideals of Bible by incorporating it with the science of psychotherapy. Christian counseling aims to draw on God's Word as its foundation for rising above and conquering the detrimental behaviors and thoughts through clinically sound, practical, and evidence-based goals and solutions. The troubling difficulties and pains of depression, grief, anxiety, and abuse can be effectively addressed scripturally with the inclusion of psychotherapeutic methods.
Christian counseling with its underpinnings of trust, faith, and courage helps an individual to build as well as strengthen a dynamic personal identity, fulfilling, meaningful, and healthy relationships, and most significantly, a profound sense of purpose and meaning in one's existence.
Credentials of the Counselor
When you are searching for solution, make sure you do the necessary research about the credentials of the organizations and the counselor providing the Christian counseling service.
Christian Counseling and You
If you have been experiencing a particularly troubled personal situation for a while or have encountered a stressful circumstance recently, professional therapy or counseling help can effectively help you to cope with the problem. Christian counseling is an excellent option as it facilitates the process of overcoming emotional traumas and dilemmas with inherent Biblical values of faith, courage, and hope. Assimilating evidence-based psychological practices with Christian truths, the counseling will facilitate your efforts of progressing toward a more satisfying and healthier Christian life.
The process of counseling, generally, consists of two vita phases. The primary assessment phase involves working and communicating with your counselor to identify the focus area of your counseling, developing individual or multiple goals of the treatment, and discussing suitable treatment options. The second phase mainly comprises of the therapy. The duration and number of sessions alters depending on the complexity of the issue and the individual's commitment and enthusiasm to evolve positively.