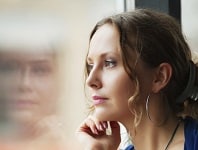 Embrace Faith to Create an Abiding Union  
Each family as a distinctive social system integrating unique individual behaviors, collective values and beliefs, and personalities of every family member, develops its own exclusive powerful personality. The power of religion and spirituality is undeniable in maintaining an individual's and family's mental and emotional health. Religious beliefs and psychological health of a family are intertwined.
At Metro Detroit Counseling, we recognize the importance of embracing religious beliefs in our psychological practices to offer a comprehensive solution to our clients. Here, Christian family counseling assimilates faith with expert psychotherapy methodologies. We understand that the philosophy of Christianity when amalgamated with effective counseling offers a remarkable and holistic solution for a family in crisis.
Christian Family Counseling – Spirituality and Clinical Practice
Our approach integrates the influence of faith with upgraded psychotherapy and counseling techniques. Christian families that come to us seeking for counseling assistance can always share and resolve the issues by dealing with our Christian counselors who have the requisite credentials and faith to provide necessary services. Our mutual faith becomes the vital path of crafting a string cultural connection and bond. It allows us to precisely understand each other and communicate in a language that best expresses our sentiments, thoughts, and ideals.
The Christian psychotherapy methods do not differ from the mainstream psychotherapy in techniques and methodologies. Nonetheless, the approach focuses principally on beliefs, values, and spiritual assumptions the client holds. These key criteria outline the substances of how a family as an entity experiences, relates to, and informs tells its story. Faith often plays a fundamental role in the 'story' of a family.
Credentials of Christian Counselor
Our clinical practice in the specific field of Christian family counseling revolves around expert and professional Christian counselors who have the essential credentials, skills, and experience. We understand the significance of your decision to look for family counseling and hence, it is crucial for us to provide just the precise services you have been searching for.
Our counselors strive to instill and integrate their religious and spiritual belief with psychological trainings in their professional practices. Licensure from relevant authorities in the State, professional membership, degree from an accredited university, particular practice area, level of faith, and recognition from local church community – rest assured about finding answers to these pertinent queries.
We devote ourselves to build a therapeutic relationship, in the glorious grace of Christ, for your emotional healing. At Metro Detroit Counseling, we will be a part of your spiritual journey.
Call Metro Detroit Counseling at (248) 269-9783