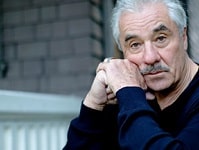 Addiction Counseling And Substance Abuse Therapy
Human beings are inflicted by various sorts of addictions. While we are aware of the effects of some we do not even understand that others exist.
Some addictions are more harmful than others. Addiction is basically a habit which is not associated with any compulsive thoughts. Some of the most common types of addictions and treatment include:
Gambling addiction counseling and therapy
Coffee addiction counseling and therapy
Drug addiction counseling and therapy
Alcohol addiction counseling and therapy
Food addiction counseling and therapy
Internet addiction counseling and therapy
Television addiction counseling and therapy
Nicotine addiction counseling and therapy
Exercise addiction counseling and therapy
Sex addiction counseling and therapy
Pornography addiction counseling and therapy
New relationships addiction or codependency counseling and therapy
In most cases people do not understand when they are addicted to something. They only start recognizing it when that creates some problems in leading a normal life.
People who get cured of addiction have a chance of relapsing and hence it is more important to practice restraint and good habits.
Opioid or addition or drug abuse is a serious problem which needs to be cured. These people are more inclined to relapse into it if they do not take care to practice restraint.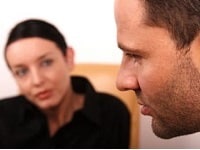 Types of Addiction counseling/Therapy and their Effects
Cognitive Behavioral Therapy is an effective therapy which teaches addicts to recognize situations, moods and thoughts which leads to craving.
The techniques are complex and once the skills to replace negative cravings with positive ones can be instilled these last a lifetime. An experienced and highly trained counselor can help in getting over harmful addictions using the CBT.
Patients who are dangerously addicted to something are taken to rehabilitation centers for a time being to undergo the therapy to detox. While this is effective for a short span debates are on as to whether it provides strength to the patient to get over addiction in the long term.
Group and individual therapies are both used by counselors to treat addiction in patients. Individual therapy focuses on the addiction of an individual and is particularly effective in case of sexual and pornographic addiction.
Drug and nicotine addiction can be cured more successfully with group therapy where individuals inspire each other to give up the addiction.
Motivational interview is a helpful way to make the addicts understand the consequence of their addiction. They generally do not accept the reality of their addictive habits but counselors at this stage need to penetrate their mind to make them realize that their addiction is harmful.
A contingency management therapy reinstates positive behavior by placing incentives on avoiding addiction. Other therapies include maintenance therapy and family or group counseling.
Call Metro Detroit Counseling at (248) 269-9783