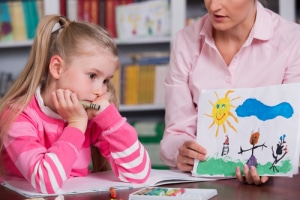 With the help of therapists in Dearborn Heights, Michigan, you can start to take control of your life again. We all face challenges in our day to day lives, and sometimes those challenges become overwhelming. If you need help getting through struggles from your past or in your present life, there are counselors in your area that can work with you.
What Therapists In Dearborn Heights, MI Can Do For You
Therapists take on many different roles with their patients. They act as mentors, best friends, supporters, and advisors all at the same time. Whether you need some solid advice or just a shoulder to cry on, your counselor can be there to get you through this tough time. There are therapists in Dearborn Heights, MI for every difficult situation you may encounter, including:
Loss Of A Loved One
Obsessive Compulsive Disorder
Family Disputes
Depression
Anxiety
…And More!
The therapists at Metro Detroit Counseling are considerate, understanding, patient, compassionate, and non-judgmental, so you will always feel comfortable working with them. You can count on their support to get you back on the right track.
How To Find The Right Counselor For You
In the hunt for the perfect counselor, there are several things to keep in mind. Ask yourself the following questions as you sort through therapists in Dearborn Heights, MI:
What Do I Want To Get Out Of Therapy?
What Time Do I Have Available To Go To Therapy?
Is This Therapist Licensed And Educated To Work With Me?
What Specific Problems Will I Need To Address In Counseling?
The answers to these questions will help you narrow down your options considerably. Lucky for you, all of the therapists at Metro Detroit Counseling are licensed and insured to work with patients just like you. All you have to do is find one near your Dearborn Heights, MI home.
The Time To Sign Up For Therapy Is NOW!
Don't waste another minute of your life wondering how it could be better. Take control of your circumstances right now so you can have a brighter future. Contact Metro Detroit Counseling to schedule an appointment with one of our amazing counselors, and you will quickly be on your way to confidence and success. We look forward to working with you.