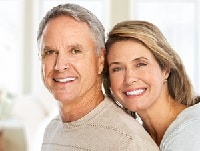 The secret to a long and happy life isn't written in a book. It isn't hidden behind a more successful career, a higher paying job, or extraordinary accomplishments. Simply put, a prosperous and joyful life comes from a positive approach.
The daily stresses of life can easily knock us off course and it can become challenging to put the pieces back together. At Metro Detroit Counseling, our therapists want to help you find your ideal life path, and guide you through every step of the way.
The happiest and most fulfilled lives are lead by those who follow a few simple guidelines. These ideas can be applied to anyone, at any age, and at any time.
Gratitude – Those who give have proven to be those who are happy. Being humble about life will allow you to find greater appreciation for the people and environment around you.      Whether they are big or small gestures, gratitude can go a long way.
Motivation – It's important to always want to strive for greatness, keeping in mind that the accomplishments you've already made are equally as worthwhile. Learn to channel the daily      stresses of life into a motivating push towards obtaining more out of everyday.
Dependability – It's important to be conscientious and not to forget about the ones you love. Solely focusing on yourself and your own needs can lead to unnecessary amounts of      negative stress. Remember to engage in positive social interactions, while being helpful to your fellow man along the way. Knowing that people look to you for guidance, strength, and support, can be the greatest gift of life.
Happiness – Understand that while happiness is a choice, you are allowed to put aside your negative feelings that take back your life, at any time. Waking up to a brighter day, just      knowing that you're entitled to happiness can help turn your life around. Being kind to others will release endorphins, pulling you into a cycle of happiness that is sure to last.
Positivity – Finding the good in all situations can be a struggle, if not near impossible. But, there is a silver lining to every person and situation we come across. Stop allowing      negativity to control your every move, and take control of challenging situations.
Life is learning experience; it never stops testing and pushing you to find more. Make this stage in life the one that turns everything around for the better. Call Metro Detroit Counseling today at (248) 295-2750 to schedule an appointment with one of our qualified therapists, and take back your life!