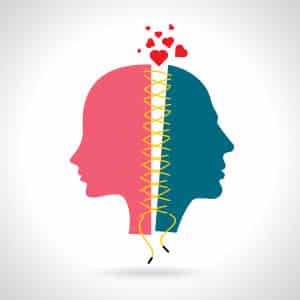 You had the white dress, the bridesmaid dresses, the photos, the rings, the cake…shouldn't everything after that be like it is in the movies? It always turns out okay and everything seems to work out in the end for them. Well, perhaps you had the fairytale wedding and now you're wishing for the fairytale marriage….how do you keep that going when you really want to take the easy way out…ie: not trying at marriage anymore…which spells DIVORCE. Marriage counseling…why do that? Divorce is so much easier. Why work at something when I can take the easy way out? Marriage is WORK and that is a four letter word…But…
Going to marriage counseling is one of the easiest ways to get rid of marital stress. Research indicates that, "approximately 50 percent of participating couples have recovered upon the termination of therapy, with 70 percent recovered within the next three months. Two years later, they were still maintaining their improved relationships". There are many factors that play in to succeeding in marriage counseling…having both sides participate is the most successful deciding factor, (Avery-Stoss, 2015).
Going to marriage counseling can help you and your spouse resolve any conflicts you may be having, improve your communication with each other, integrate change into your relationship and help you to move on and let go of past issues which may be troubling you.
The main reasons people go to marriage counseling are the ones people hear and talk about frequently…money, sex, kids, infidelity, etc…There are some newly unpublicized reasons people go to marriage counseling according to Samantha Rodman, PhD. They include but are not limited to, not communicating well, not getting along with each other's families, feel contempt toward your partner (they get to do something you don't get to do or angry that they are home all day), don't feel attracted to your spouse anymore, parenting philosophies don't match up, you don't respect your partner's opinion, you have nothing to talk about except the kids, and lastly you love your partner but something is just missing. If none of these seem like a problem you are experiencing, then way to go! You don't need our services! If some of these sound like you or your spouse, then feel free to give us a call at the number listed below.
Marriage takes 100% effort from both sides not 50-50 from both sides…it takes two people giving their all, all of the time to make it work. You can do it and we can help!
Call Metro Detroit Counseling at (248) 269-9783