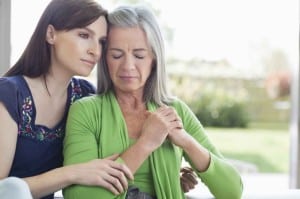 Most people don't expect to lose the friends and family members they cherish the most. We all know that this will inevitably happen, but facing the emotions of death seems too overwhelming to think about. If you have experienced the sudden loss of someone near you, chances are you feel completely alone in your suffering. Hopefully some of the suggestions below will allow you to conquer the grief and move forward.
When They Say Time Heals, They Mean It
The first few weeks after someone's passing are often the most emotional. Your mind still hasn't worked out the fact that this person is gone and will not be coming back. On top of this, you may be responsible for funeral arrangements and the allocation of the person's estate. This will continually remind you of the situation you are in. Just keep in mind that these feelings will pass over time. Soon the memories will only crop up on the person's birthday or the anniversary of his passing. Push through every single day as it comes, and they will no longer feel like heavy burdens.
Focus On The Positive – There IS A Positive
No one wants to think happy thoughts after someone has passed away, but this can be the best healing method possible. Rather than focusing on your current loss, focus on the joy that person brought to your life. Find ways to share positive stories with other people of lessons you learned from your loved one, and look back on photos that are sure to make you smile. If you are religious, you may find comfort believing that your friend or relative is now enjoying the wonders of the afterlife. If you are not religious, rejoice in the legacy that person left on this earth – through you.
Seek Professional Grief Counseling
If you need someone to talk to as a way to sort through the pain, find a grief counselor to work with. Sometimes it is easier to talk to a stranger about your feelings than it is to talk to others who knew your loved one. This is especially true if you are considered the rock of the family, someone others look to for strength. Your counselor could be your shoulder to cry on while you carry the tears of everyone else.
At the end of the day, know that it will get better, no matter how much of a loss you have gone through. Your family member would want you to find a new source of happiness. Do so in his or her honor so you can start living life again.