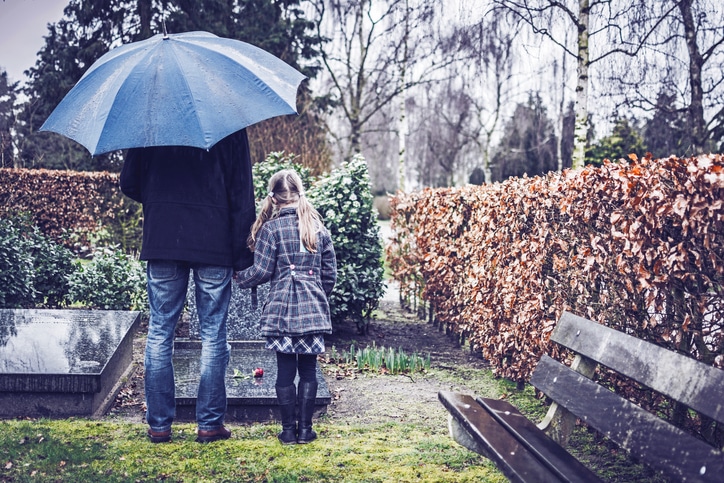 Every stage of the grieving process comes with its own obstacles. The mourning becomes less severe over time, but it never fully goes away. One of the most difficult times for a person in mourning is the birthday of a person who has passed away. Here are some grief counseling tips to help you get through the emotions that come on a loved one's birthday.
Don't Focus On The Date
Many people prepare themselves to mourn on a person's birthday, to the point that they create a countdown full of stress and sorrow. Try not to focus too much on the upcoming date. This turns a single day of grief into an entire week or month, which only adds to your sadness. Go about your days like normal until the actual day approaches, and you will find yourself in much better spirits.
Visit The Person's Grave
If you have access to your loved one's burial site, this would be a good day to pay your respects. Take a moment to talk to the person and let them know you're thinking about them. If you regularly change out the flowers on your grave site, you can schedule time to do that on the person's birthday. If there is no burial site (such as when a person is cremated), find your own way to communicate with your lost loved one and let them know you care.
Talk To Your Grief Counselor
If you are working with a grief counselor, let him or her know about the upcoming birthday. Your counselor can give you tools and suggestions specifically for your situation. Every person grieves differently, and your counselor will understand how you process your emotions. This will allow him or her to give you the best advice possible for this day.
Have A Celebration
Use this as an opportunity to celebrate your loved one's life. Gather friends and family members to share memories and catch up on general life updates. You may do this at a restaurant, at someone's house, or in a place that the deceased liked to visit when he or she was alive. This is truly the best way to honor someone who has passed away – to let their positive spirit live on through family and friends. You can use each other for support during this tough time and find strength in being around other people who have also experienced loss.