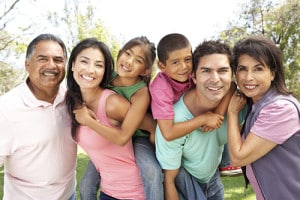 Modern family therapy moves beyond the conventional concepts as examines a family a core social organism with its unique collective and individual goals. Family is the resource of our deepest hope and happiness with a capacity for developing into the foundation of our greatest misery and disappointment. Family therapy, unlike most other psychotherapies, deals with a gamut of emotions, sentiments, memories, and above all stories shared by a group of people. Hence, a family therapist looks at a cluster of individuals that is far from artificial – linked together with a history and a common language. No wonder, when a family comes for therapy, the therapist is the lone foreigner who is uninformed about the silences, secrets, and the stories of the family.
A third-party perspective of difficulties in a family
If a recurrent emotional trauma damages the peace and equilibrium of a family, it is necessary that the problem be dealt with immediately. A professional intervention can effectively help you pinpoint the persistent issue and discover plausible solutions for the same. A negotiator's perspective can assist you adopt an impersonal standpoint to the various dilemmas upsetting the stability in your family. It will teach you not to point out the faults in the other partners of the relationship and instead understand the deficits in you and the family in general.
But, the biggest hindrance in healing the soul of a family stems in the family itself. Most families take way too long to take their decision to seek professional family therapy, let alone taking a trip to the therapists. The longer this decision-making takes, the deeper those wounds will entrench. Early detection of a rift in the family and following a subsequent course of immediate action can save your family from the imminent casualty of disintegration.
Family therapy is helpful even before the trouble begins
Family therapy can effectively help even before the problem sets in motion. This kind of therapy is useful for families when particularly a huge transformation is anticipated in their lives. For instance, death of one or more family members, family facing an approaching divorce, second marriages where both partners have children from their previous relationships – family therapy might assist them to successfully adjust with the change.
Family therapy provides positive and functional benefits to cope with diverse relationship problems within a family. It helps them to come to terms with the change and take affirmative steps towards happiness.