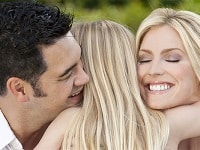 Family Counseling Services by Friendly Mental Health Professionals
Are you suffering from depression, sadness, and anger? Is it harming the connection you share with your loved ones? If this is the case, it is time that you resort to family counseling services to deal with the problem. Family health is not restricted within the boundaries of physical ailments as the psychological health of the family is equally important to determine its comprehensive well-being.
If you think that the angry exchanges with spells of guilt, feeling of utter abandonment, and nonstop blame games are giving way to something more serious, it is necessary to seek intervention of family counseling services. At Metro Detroit Counseling, we help our clients with confidential, considerate, and cooperative family counseling services that effectively deal with the emotional problems of a family to heal it from inside out.
Family Counseling Services by Expert Practitioners
Instead of allowing the trouble to fester for longer and deepening the wounds, it really helps when you employ a third party perspective to ask and help you find the answer to pertinent questions about the relationship. An expert practitioner is trained, accredited, and licensed to listen to your crises, help 'you' solve the dilemmas, and eventually arrive at a plausible solution that benefits you and your family.
Whether it is a divorce or separation, such events result in immense emotional stress and in extreme cases, trauma in adults and children alike. Hence, significant decisions like this demands emotional strength to sustain the outcome. A Marriage and Family Therapist will help you to find smart solutions to navigate the negative thoughts and feelings. These mental health professionals provide individual as well as group therapy to diagnose and treat the emotional disorders.
The Effectiveness of Family Counseling Services
The family therapists help you look at the relationship from a different perspective and encourage you to become perceptive about the sentiments and pains of the partner. The family counselor also attempts to guide both partners in understanding the relationship with objectivity and rationality. The key role of the therapist is to facilitate the process of communication by modifying dysfunctional behaviors that gnaw at the core of the relationship. Emotional avoidance resulting in conflicting conversation can often leave many tender things unsaid. And that absence of cooperation and rewarding exchange further intensifies the condition.
Family counseling services aid in significantly improving the flow of communication among the stakeholders of a family. It will help you see the relationship from a positive and constructive viewpoint.