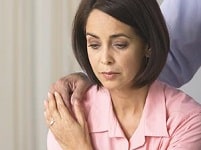 Things to Consider Before Getting Professional Marriage Counseling
There are pitfalls inherent in a committed partnership like marriage. And there is very few if any couple who can vouch for successfully avoiding any of these many pitfalls. Unlike the past generation of couples with the attitude of grinning and bearing the difficulties of a marriage, today's couples are less ready to endure an unhappy marriage for long.
Whether opting for workshops, books, or couples counseling – they are willing to experiment and find a plausible solution for their troubled relationship. If your relationship has reached a position for you to mull over the possibility of marriage counseling, here are a handful of things you might want to consider before you make the decision.
Timing is crucial – The question is precisely when you choose marriage counseling. Research has exhibited that an average couple opts for marriage counseling after being in a distressed relationship for more than six years.And just like cancer diagnosis, waiting for long can turn out to be pretty costly in various ways. Every entrenched problem will take longer to get resolved and in some instances, irreparable damage can be done if the relationship undergoes severe deterioration.
Understand what you want from marriage counseling – Couples enter counseling with diverse intentions – conscious and unconscious; as well as collective and individual. It is expected that the counselor ask you and will try to understand your goals.The process can be considerably expedited if both of you spend some thought on the goals. A purpose question helps both you and your counselor to focus on achieving those goals and make the process a successful experience. However, it is only normal for the intentions to change, shift while being addressed in the process.
Marriage therapist is a consultant and not a fixer – Most couples tend to believe that fixing the marriage is the responsibility of therapist or why else are we paying him that much of money? However, one must understand that a couple's counselor is different from a dentist.  Marriage counseling is a dynamic process that requires participation of both the couple and the counselor.Throughout the entire process, the therapist will guide and assist you with behavioral suggestions and tools to consider new viewpoints to look at your relationship.
Couples' engagement beyond the therapy sessions – It is necessary for couples to engage and practice the new lessons learnt at the therapy in between the sessions – in your daily lives.
For More Information Call Metro Detroit Counseling at (248) 269-9783